Well, the rail comes in a very nice box and is well packaged. In terms of packaging, I'd put it below Daniel Defense but above Samson and Wilson Combat - who seem happy with a bit of bubble wrap (Samson) and maybe some newspaper (Wilson) before finding a box of the approximate length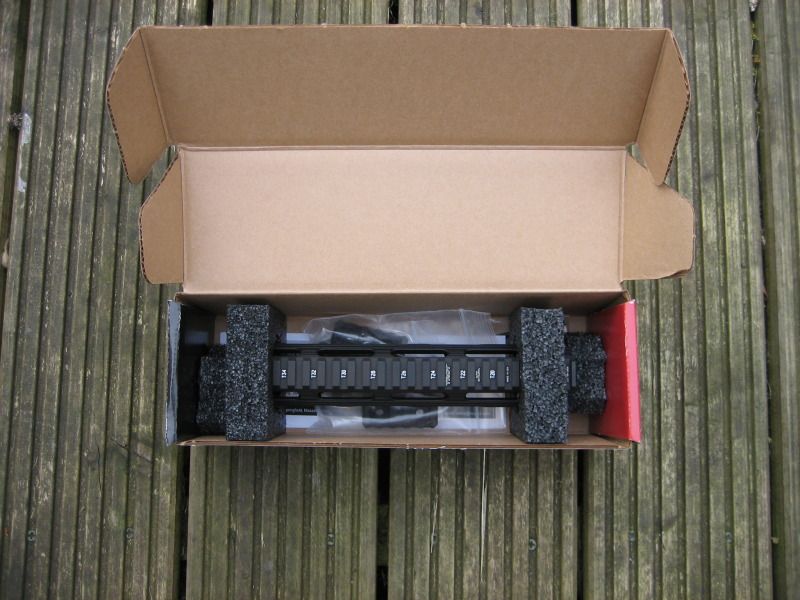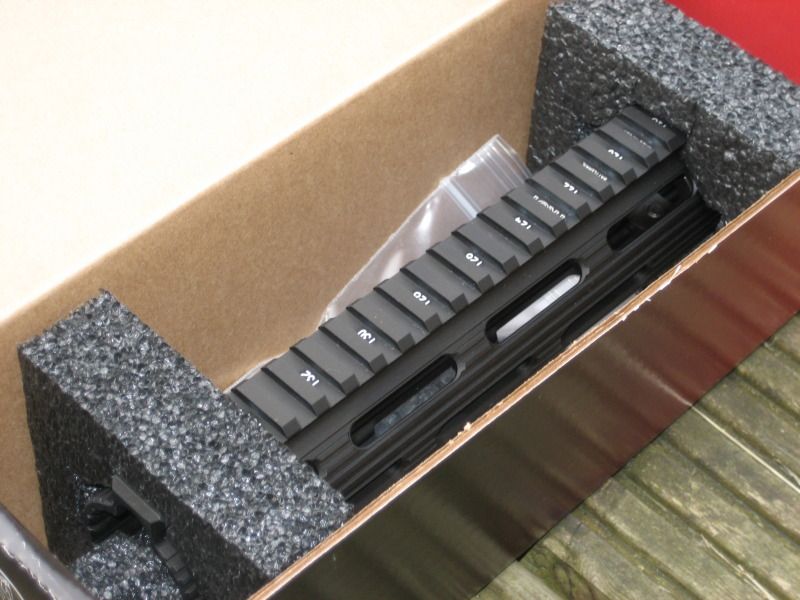 Out of the box, the rail is no less impressive. Finishing is top notch in terms of both the mil spec hard anodising and the way the ribs and cooling holes have been machined. No sharp edges and it feels grippy and positive. I like it that VTAC's version lacks the sharp edges of the standard Troy Alpha (the one with the circular vents), so hats off to VTAC for working with Troy on that refinement.
Markings are beautiful. The indexing on the top rail is crisp, as is the Troy logo and on the side, the VTAC one.
Outer diameter is 1.74" - so its a smidge narrower than something like the Samson Evolution (1.80"), but not as narrow as the Midwest Industries SS Gen 2 (1.5"). I'd put the approximate weight as somewhere between the two - so, for me, this rail is somewhat intermediate between the tubes I use.
Although The Alpha rail retains many features - inculding the anti-rotation tab - it differs from the earlier TRX in that the proprietary barrel nut and pinch bolt system have been replaced.
The Alpha rail no longer requires a proprietary barrel nut, so there's no need for a specialist tool and the existing barrel nut can be used. If your existing barrel nut is already installed and torqued to the correct spec, this alone makes life much easier - though you need to dispense with the delta ring and spring if these are still part of your barrel nut assembly. Many people choose to simply cut these off, rather than removing and dismantling the barrel nut assembly, but it's up to you.
For the purposes of fitting this rail, I have an RS DPMS barrel nut on the way from Midway UK. JetL fitted an Alpha rail to his PTW a few months back and found his Systema barrel nut was not to spec, which caused him problems in installing his rail - so I'm taking no prisoners. It also means I'll have a chance to make sure the barrel nut is properly torqued and timed.
Similar to and as a consequence of Troy's decision to utilise the standard barrel nut, the rail's mounting system has been redesigned, with three internal locking devices which secure the rail to the barrel nut, activated by hex nuts. Given that this rail is RS, these are to imperial dimensions and Troy includes the appropriate size allen key.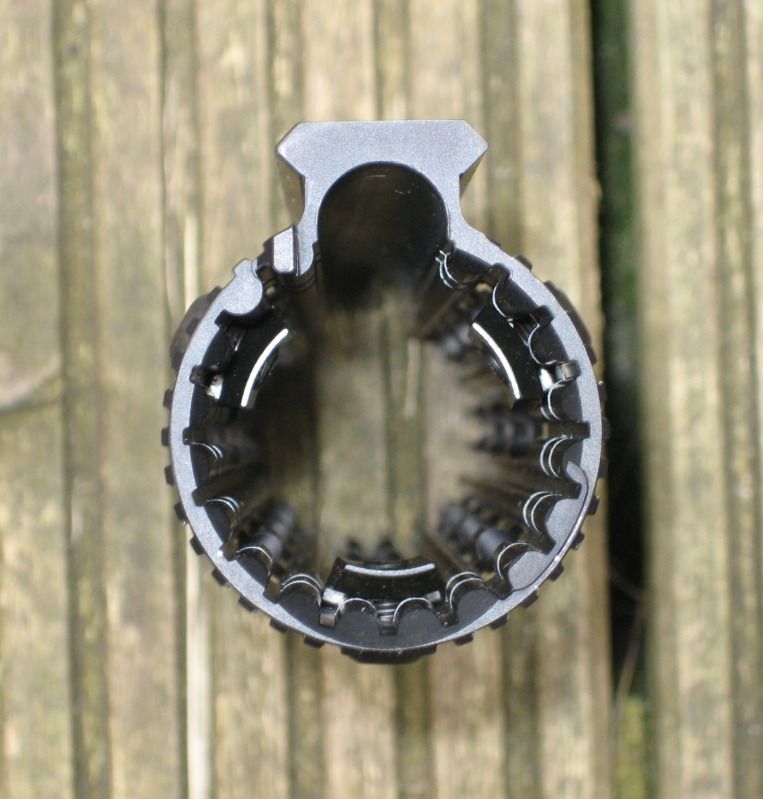 As soon as I have the bits I need, I'll document the install and continue it here. The rail is a mates' (Mindz_i on the forums), so he can watch the creation of his refreshed upper unfold