After speaking with Sailun of FCC on Facebook a few weeks ago regarding the "CNC" Race Trigger they produce, I was sent a trigger to sample and review.
The sample sent is the yet to be released polished finish Midway style trigger.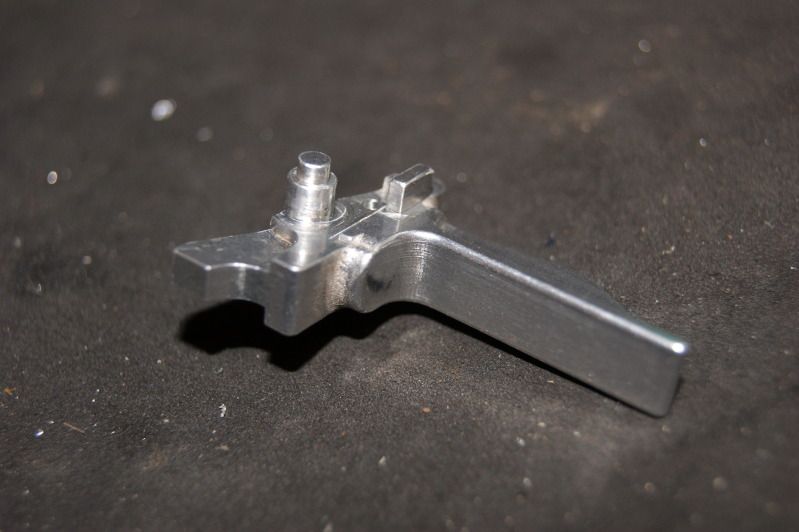 Previous triggers ie the balck versions came with two springs I do believe, a soft and hard spring. This trigger came with just the one spring so I cannot comment on the difference in the two springs sent with the black triggers.
Looking at the trigger it appears to be cast or forged Aluminium alloy then CNC Machine finished. Im not sure on this but in my eyes two of the external radius's show signs of this. The finish is great. The trigger looks very "trick" and a machining work of art, certainly eye catching especially in the silver finish.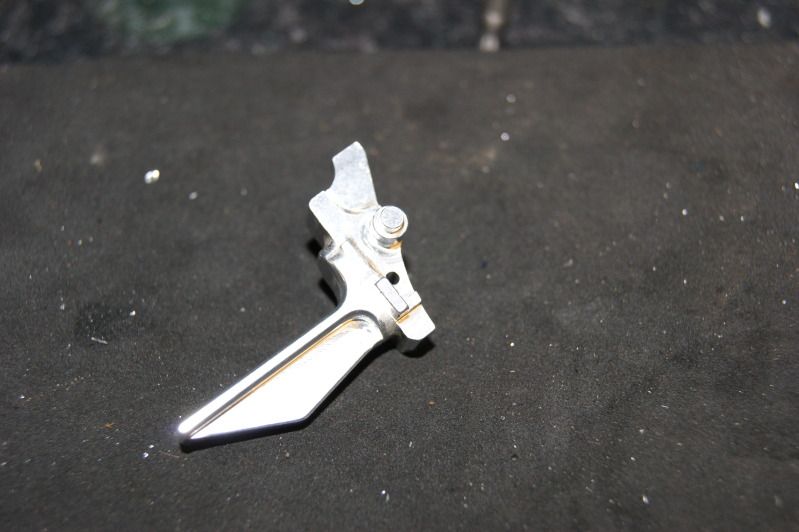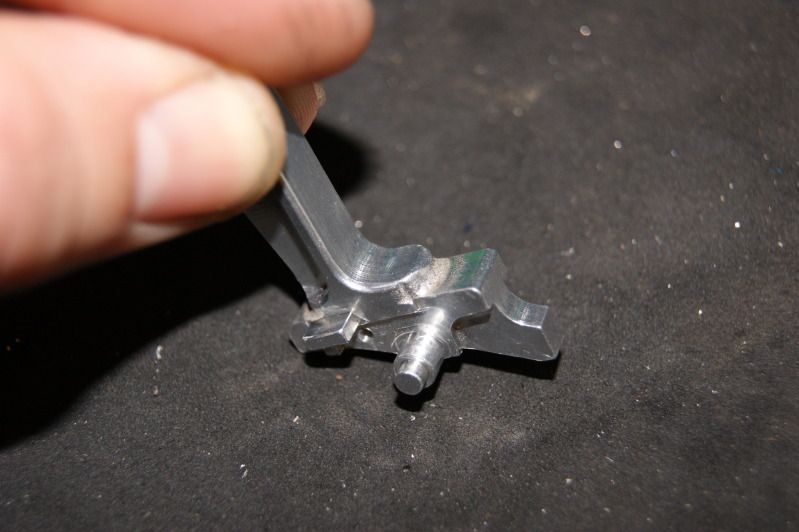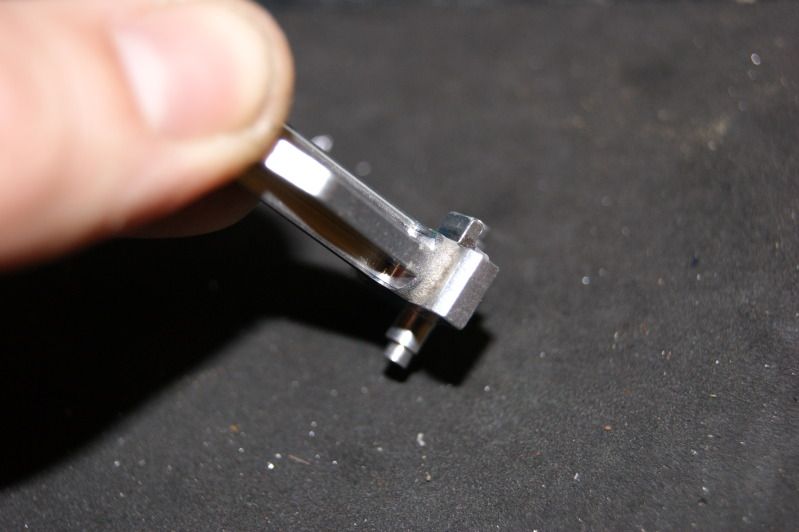 Looks aside the finish looks clean on all the mating faces, no need for cleaning corners or concerns on fitting. I started by stripping my gearbox out on my Supermax. Once the gearbox is split open the old trigger can be removed. Making sure to take note of all the spring positions if this is your first time.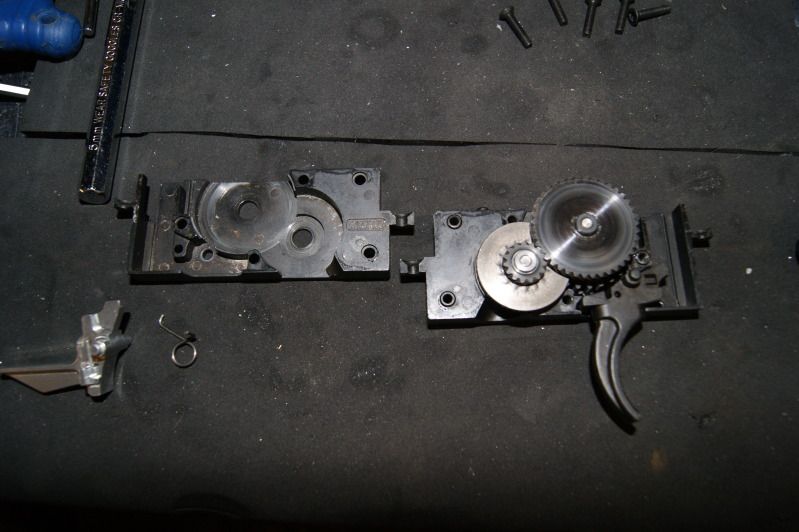 The FCC trigger went straight into the gearbox with no issues, everything lined up and the gearbox was re-assembled.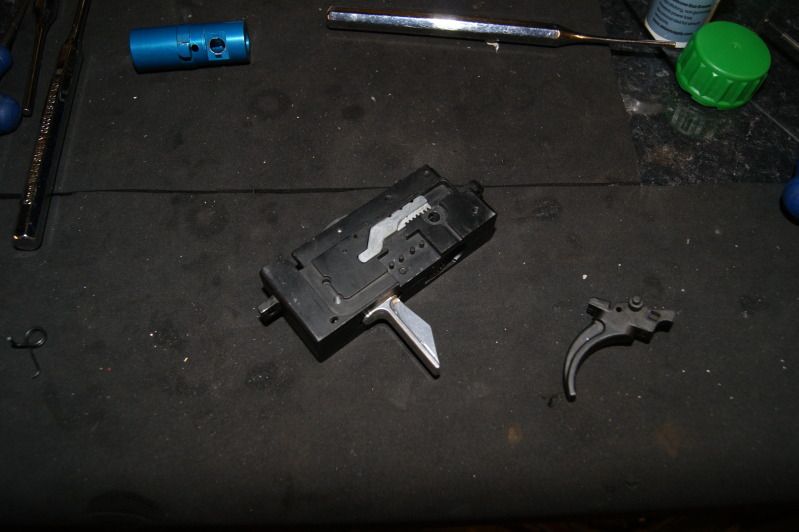 Once built it appeared that the FCC trigger reduced the throw slightly but I was not sure at this stage. Fully assembled the trigger certainly looks striking. I kinda like it in my build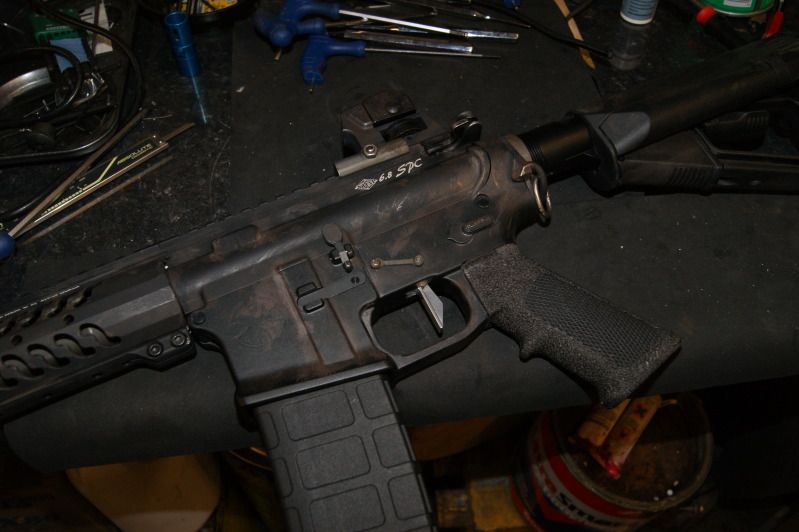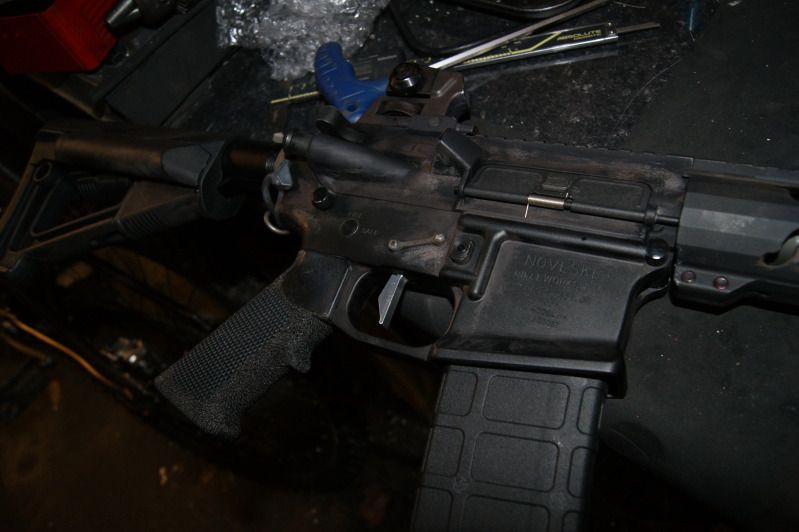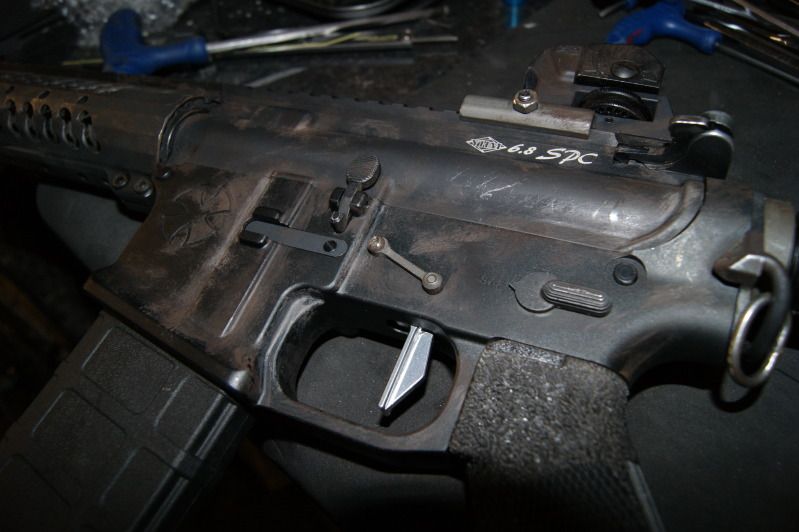 I tested the trigger, no problems with switch operation and the FCC trigger has no play or unwanted movement. The trigger pull does feel shorter than the standard trigger. Nothing stupidly short or creating a "hair" trigger feel. Just pleasantly shorter. At first it feels a little unnatural compared to the standard trigger but it is a radical profile change.
Bottom line, well made. Nice "bling" addition to your PTW!
Stu