Mine arrived today
003 to 010 (As Wallace promised the early numbers - I guess he's kept 001 & 002
)
First impressions was one of wet pants. I am doubly excited as I also have a brand new MDD style hop off Stu Biscuitdunker. My old mags are dirty and need a clean. So I was excited to see how these would feed through it.
Came sealed in PMAGS bags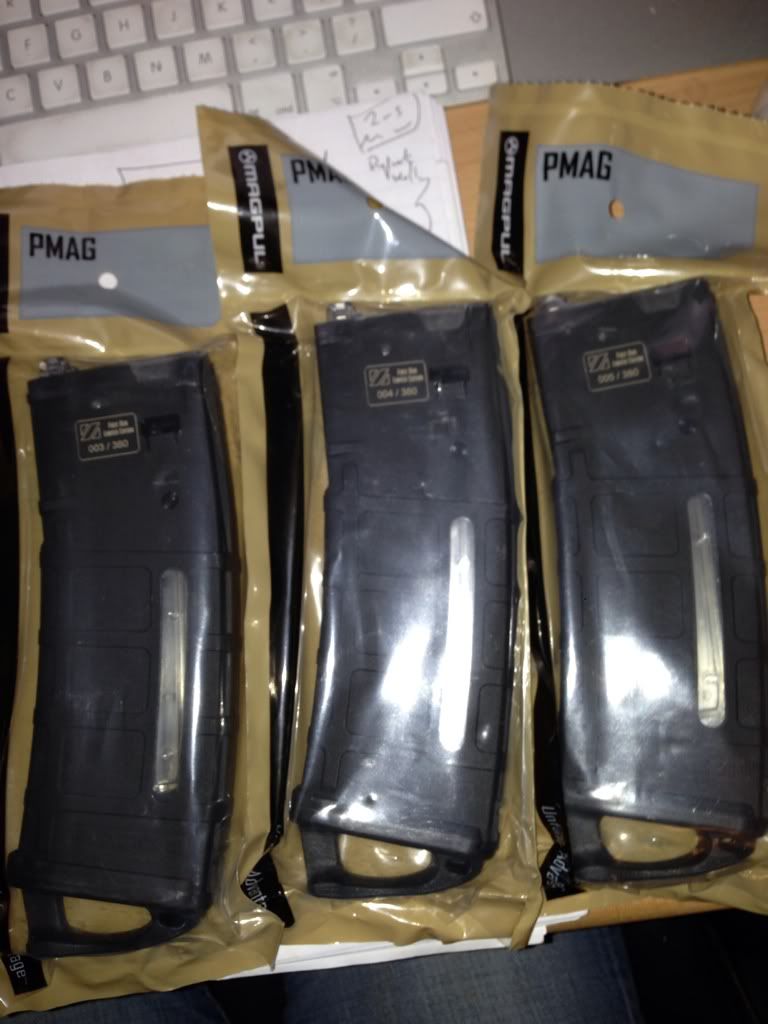 Fully loaded mag
At first it was not very simple to see how many BBs you have left. But I've clicked where to look now.
My clue was the spacings between the spring coils and the black spring joiner. (very visible in the window)
As you fire off the BBs and they start to clear the bend, at first the spring is tightly coiled, as you keep firing the spacing increases. Giving you a clue as to how many are left in the mag
Gutted this window isn't on the other side
......But you can make out the shape of the 2 spring joining bit, so that is also a good clue as to where you're mag is.
You don't need to really see the BBs, you can make out the state of your mag from the spring joiner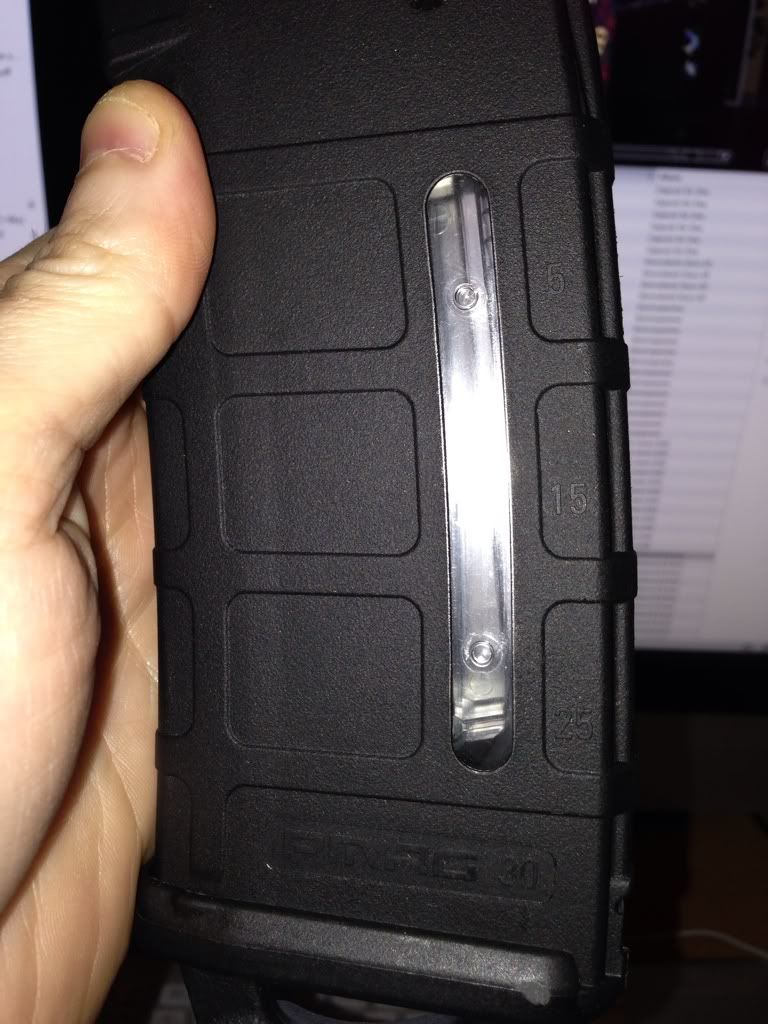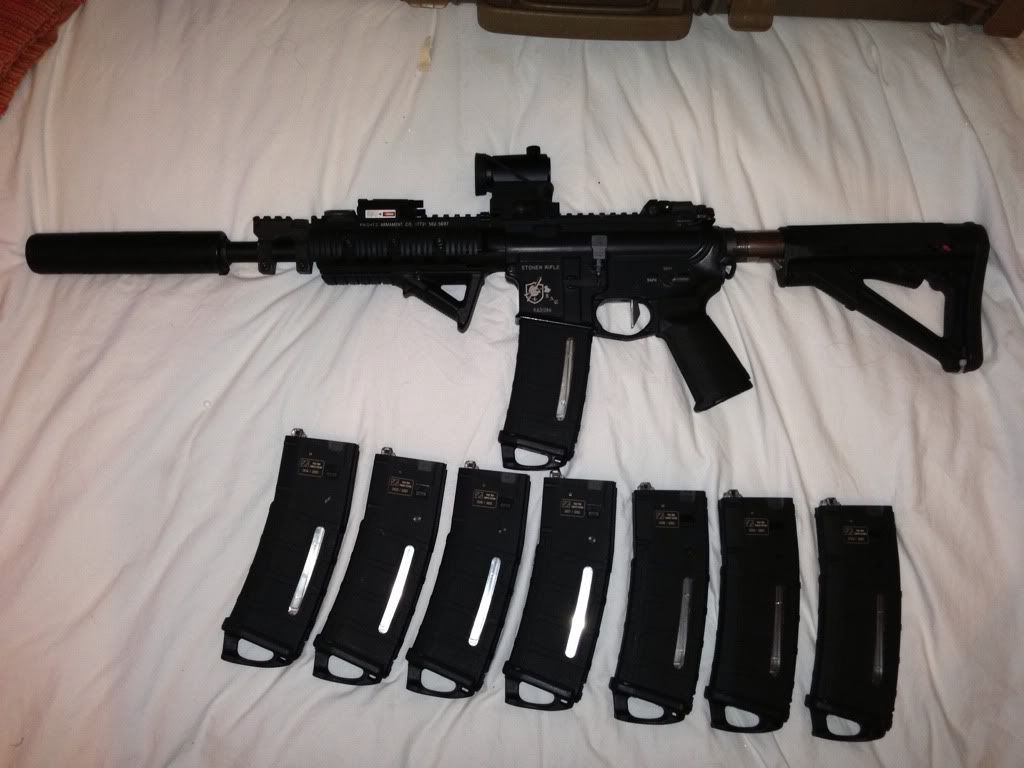 They seem to be sitting higher than my old (he he OLD) Rampo Pmags with systema internals.
I've had to back off my hop a little but seen as I have 8, these will be the only ones I will use from now on in.
All fired consistently with just a few BBs fed into each of the 8
Feeding lips seems to be held in differently too.
Slightly longer than Rampos copies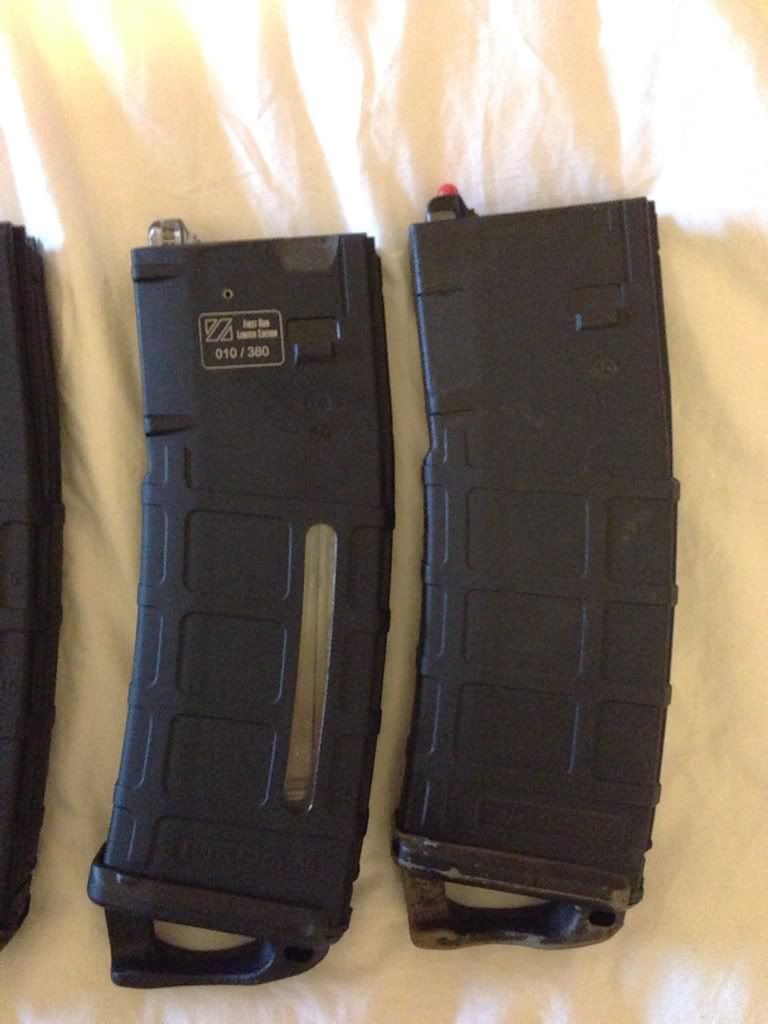 Internal is held in place with a pin using the internals own holes. You can see this just above the engraving
I have fired off a few mags from start to finish with no misfeeds.
I used 0.3g BBs too
These coupled with Stu's PTW Project's hop mod makes me one happy little kid again. Slightly less well off kid, but a happy one none the less.
The mags fit solid in the magwell and these seems to be the dogs balls. I can't wait to play a game with these
Many thanks
Wallace
PS: I think this just became my favourite magazine