Initial Impression
On first look, the grip is a winner. The polymer is impressive and I really like the raised texture on the grip's surface. The polymer is also extremely good quality.
The grip is accompanied by a polymer motor base plate. However, the base plate doesn't accommodate those of us with adjustable motors. It's a shame, because it's a really nice item and features a cool FCC logo. Instead of using the FCC base plate, the grip has been custom machined by a third party to accept the OEM base plate.
The FCC-provided replacement base plate screws will come in use, though. Lots of people round off their OEM ones. For future releases, I'd really like to see these replaced by Torx heads - or a separate Torx head screw set being made available.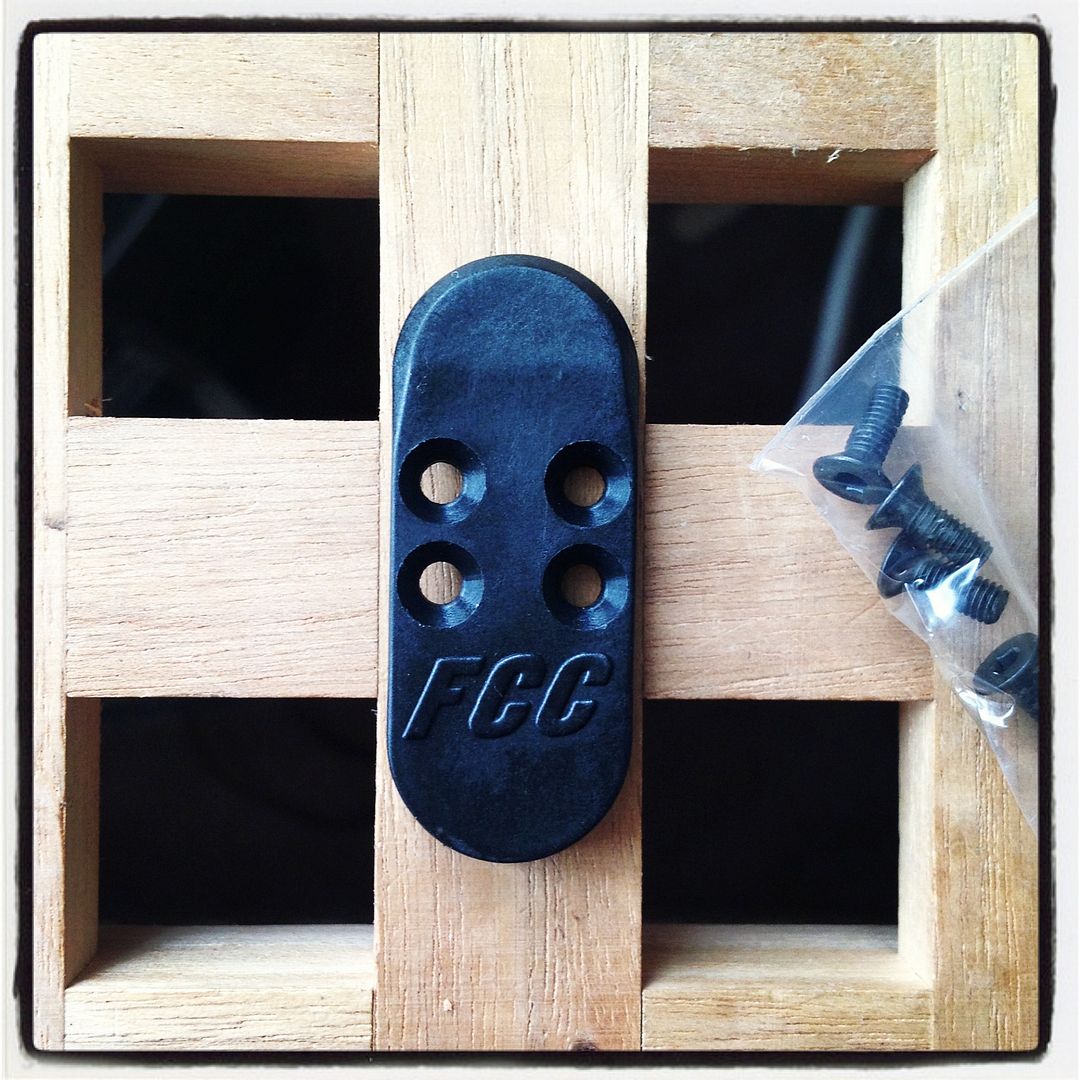 Visual comparison between the FCC grip and G&P's version.
I'm really quite surprised these grips are so different. The initial pic of the RS Tango Down B16 grip below is from Gear Scout's excellent "21 AR Grips compared" article of 2012:
http://blogs.militarytimes.com/gearscou ... s-compared
A bit of blind testing, as suggested by LouCyffer: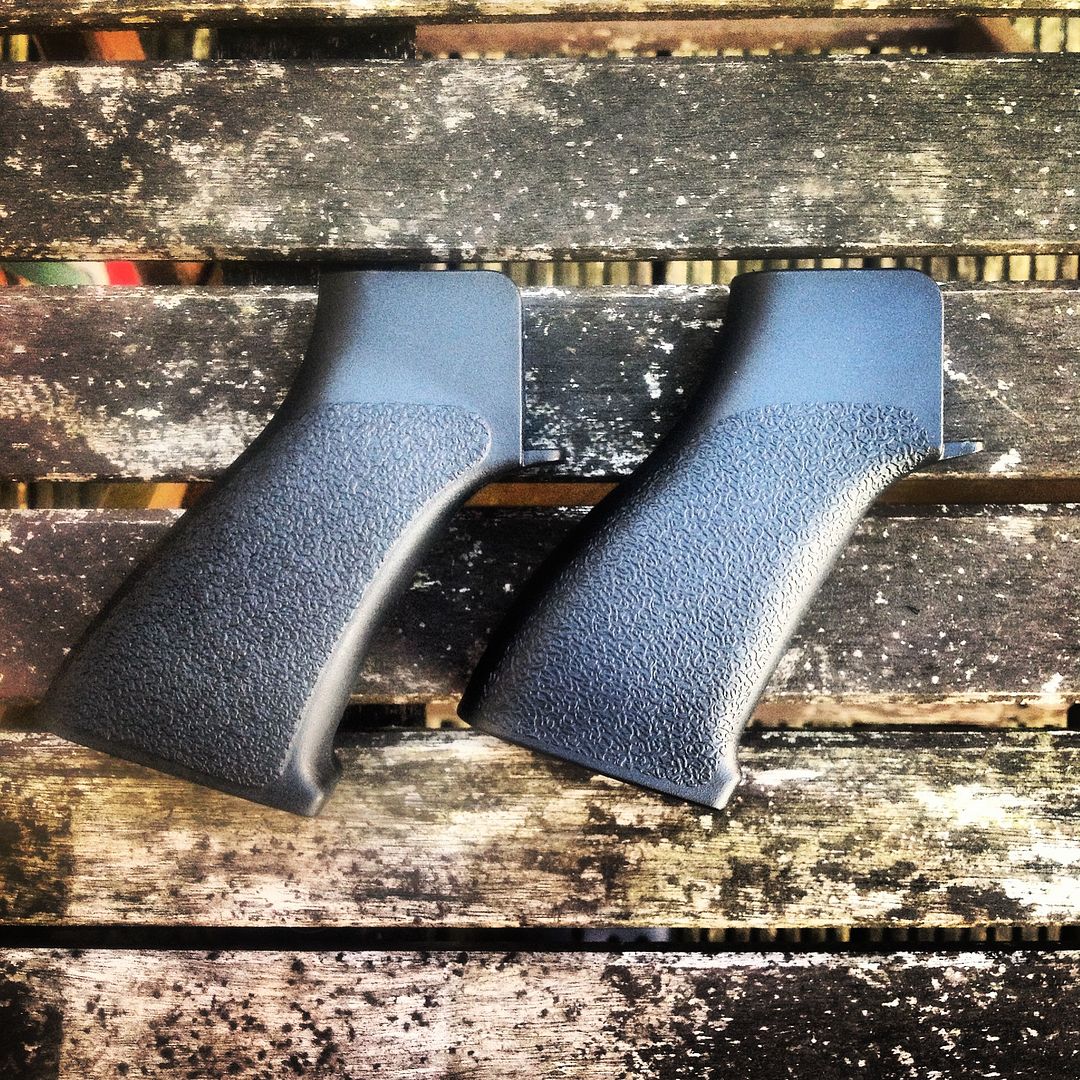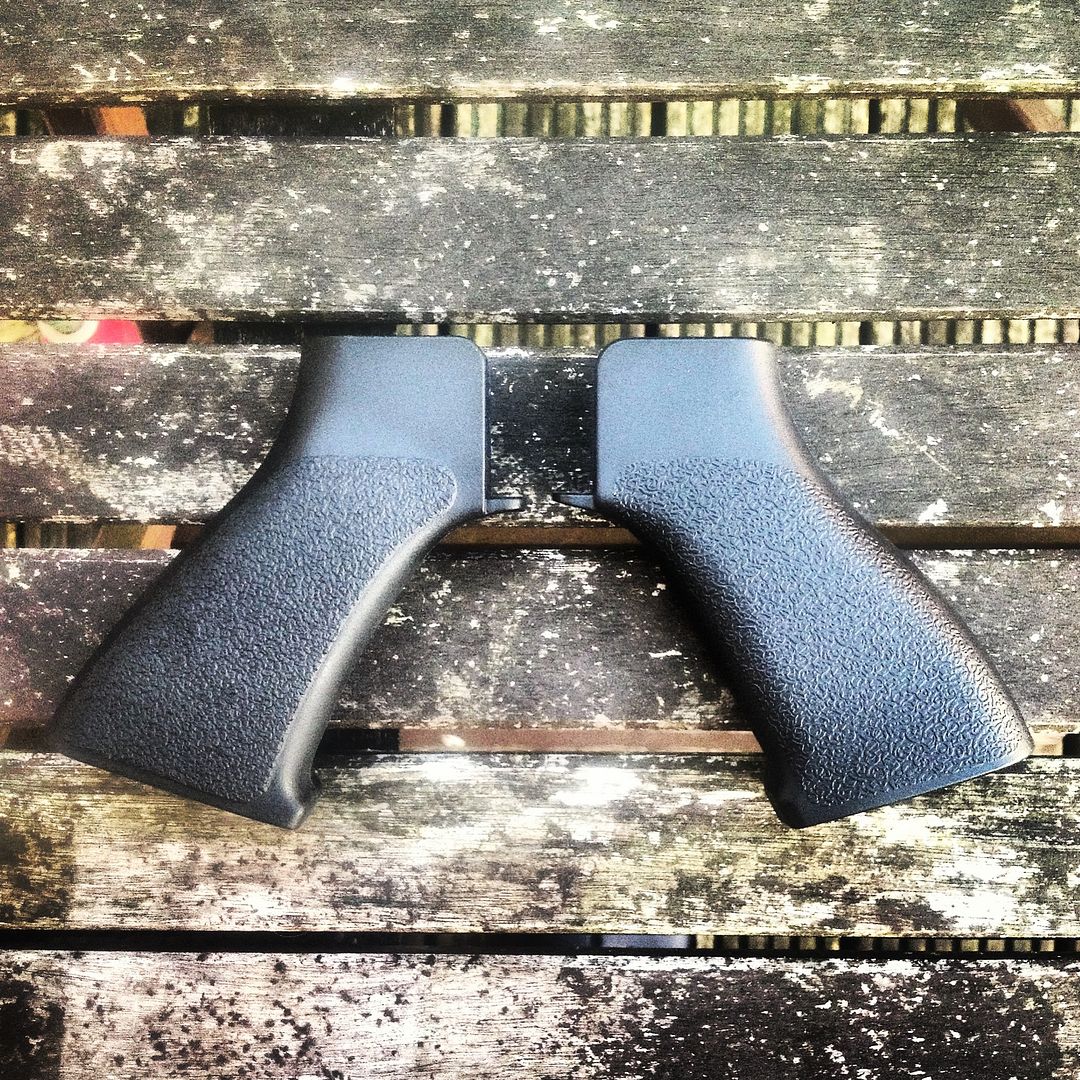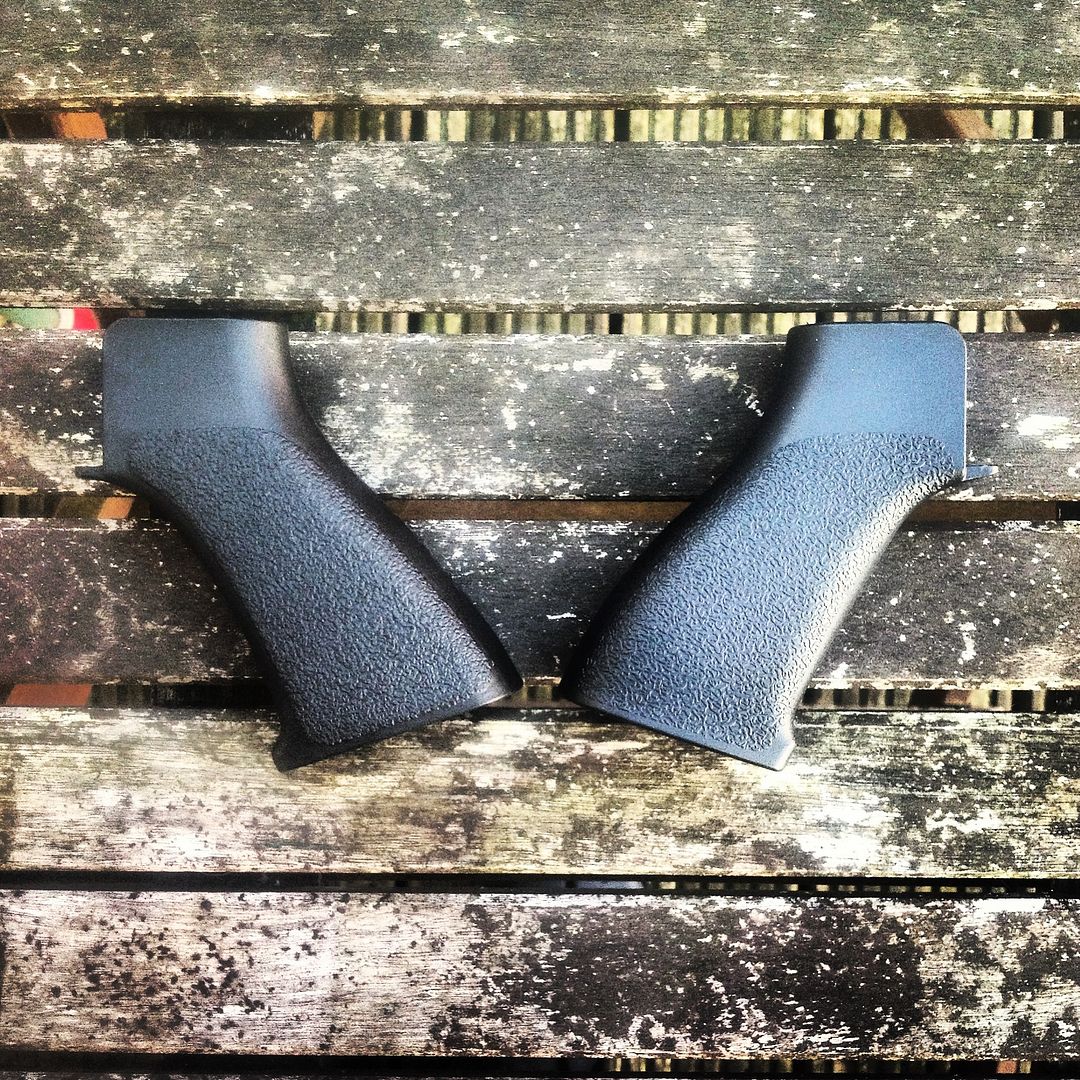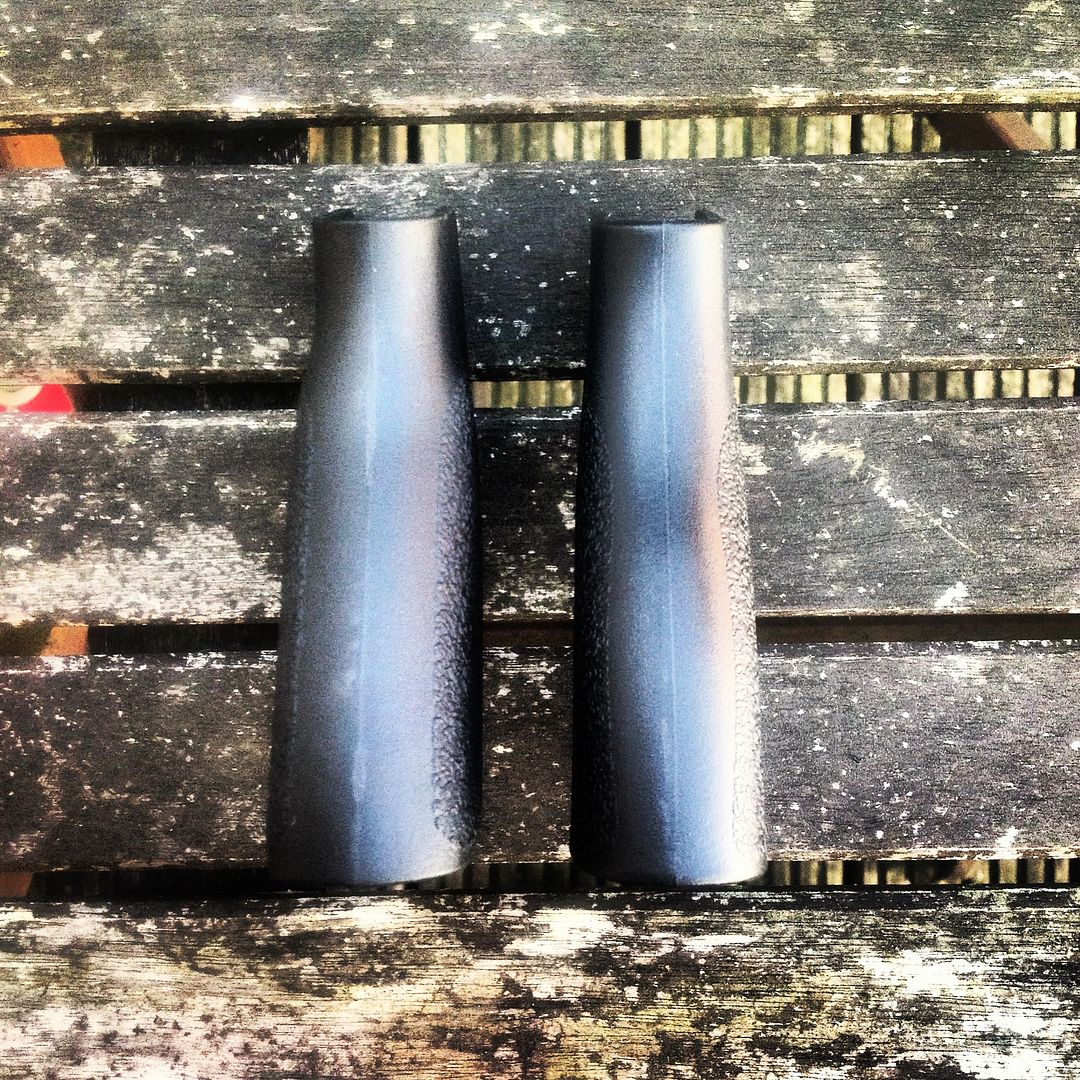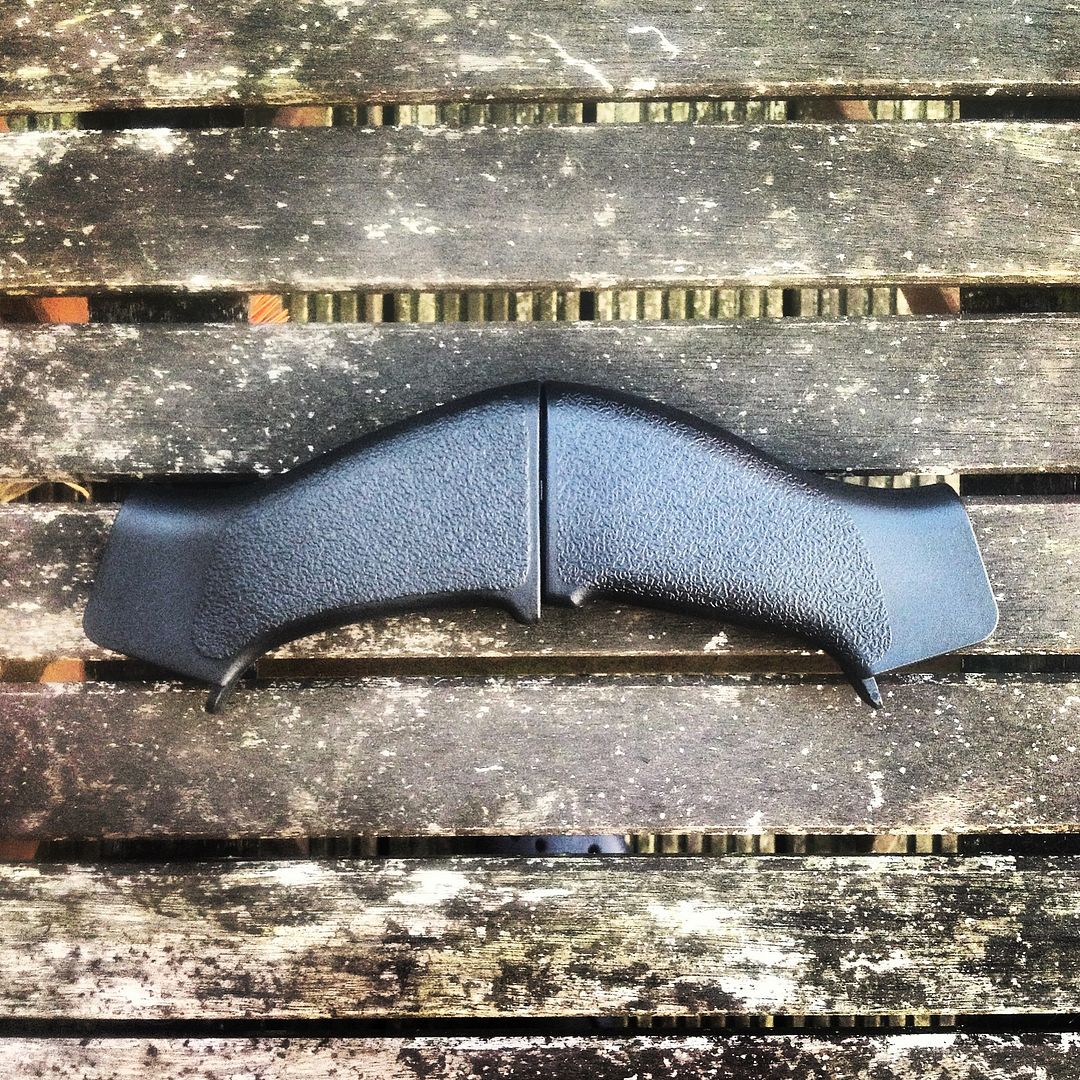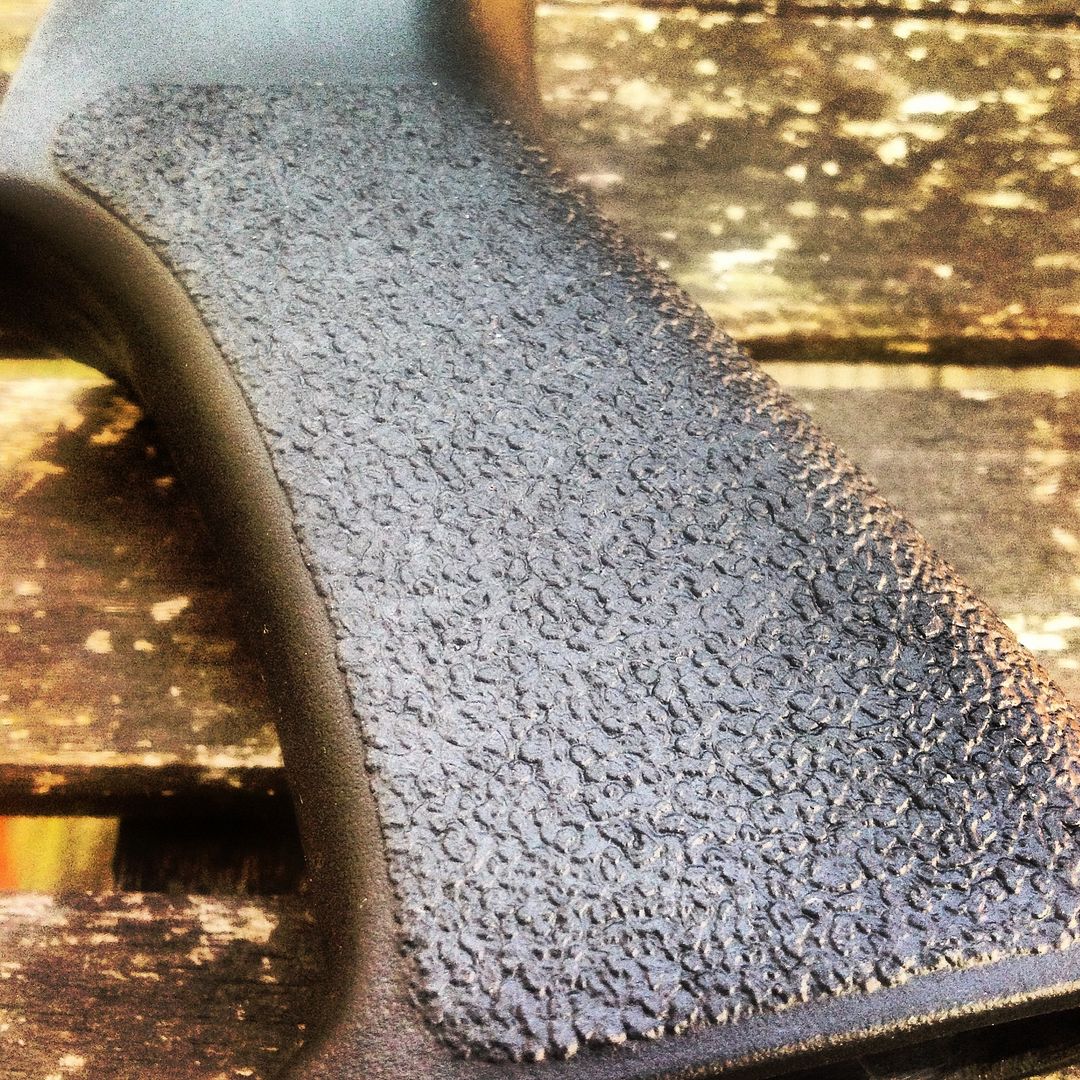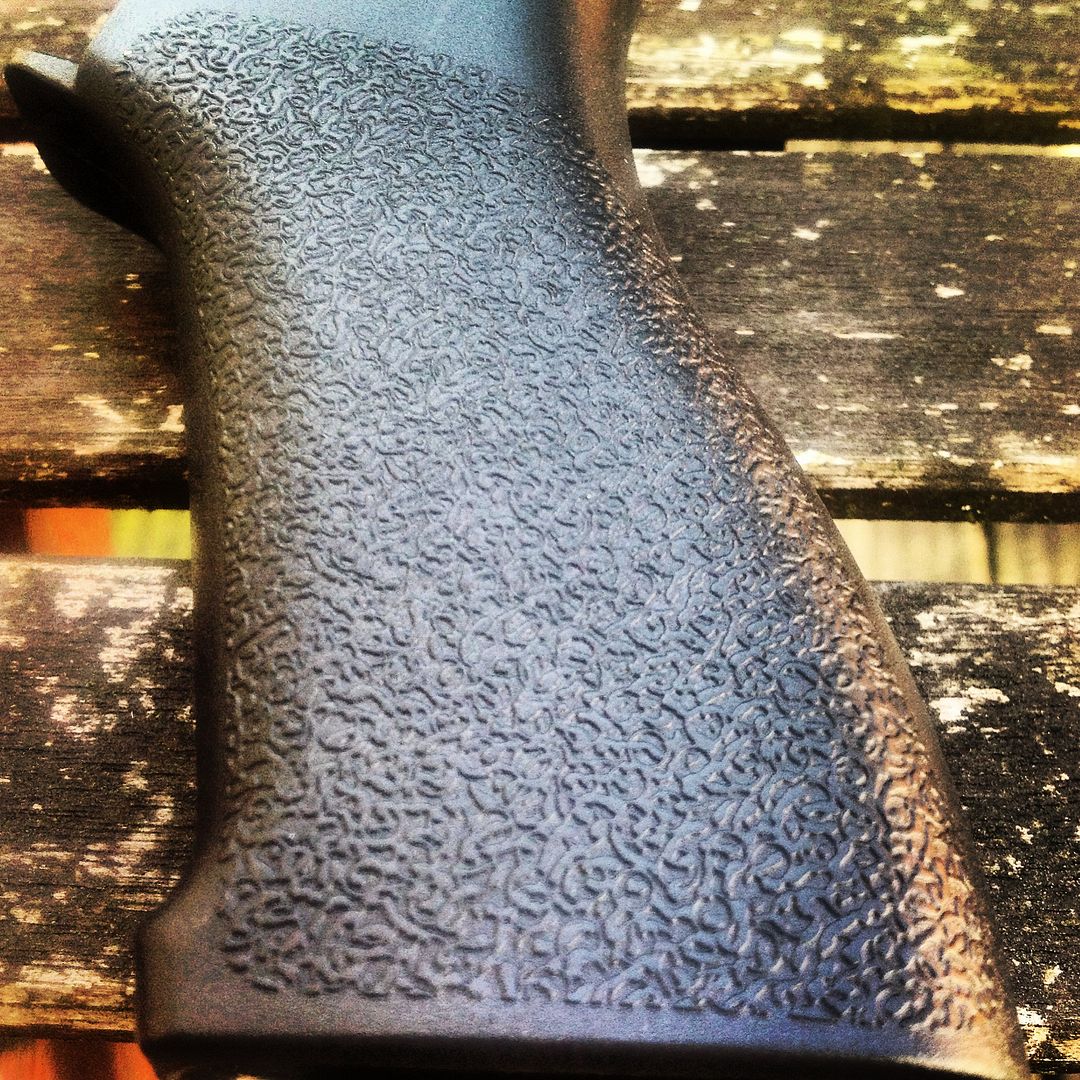 In the pics where both grips are present, the FCC grip is on the left and the G&P grip is on the right. In the solo pics, the FCC grip is featured first.
To me, the FCC grip looks most authentic. The border of the grip's stippling is more distinct and the flair at the back of the grip looks more accurate. In the hand, prior to fitting, the FCC feels better - more ergonomic.
The trade off is the FCC grip isn't a drop in fit when running a Tac'd or adjustable height motor.
I'd be interested to hear what others think.
Blog version:
http://thereptilehouseblog.com/2013/06/ ... p-td-grip/